Smooth and savory sips, made from grass-fed beef with the slightest hint of herbs. Perfect for staying satiated between meals.
Free Shipping with 12+ Cartons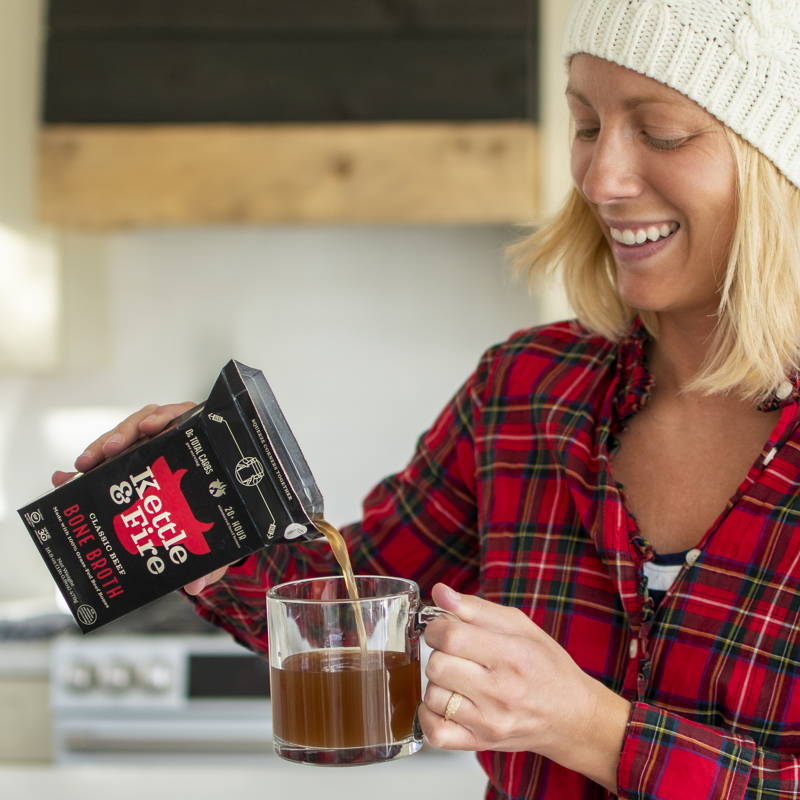 Beef Bone Broth* (water, grass-fed beef bones, organic onions, organic carrots, organic celery, organic parsley, organic apple cider vinegar, sea salt, organic black pepper, organic bay leaves, organic thyme, organic rosemary), Sea Salt.
Our bone broth flavors make it easy to drink daily - or to mix with your favorite recipes. Sip as-is or add ingredients to suit your taste buds!
Early Morning Wake-Up

Mid-Morning Break

Afternoon Pick-Me-Up

Evening Wind-Down
418, 929+ Happy Customers
Love Kettle & Fire bone broth. I use a lot of broth for gravies, soup, stews and other recipes. Thank you for providing me with bone broth that is extremely healthy.
Great taste and superior quality make this bone broth my go-to as a compliment to my Keto/Fasting lifestyle.
All the hype for Bone Broth is absolutely warranted, at least if you're referring to Kettle and Fire. I love having a little sea salt, lemon mixed into an evening cup. Helps me sleep better.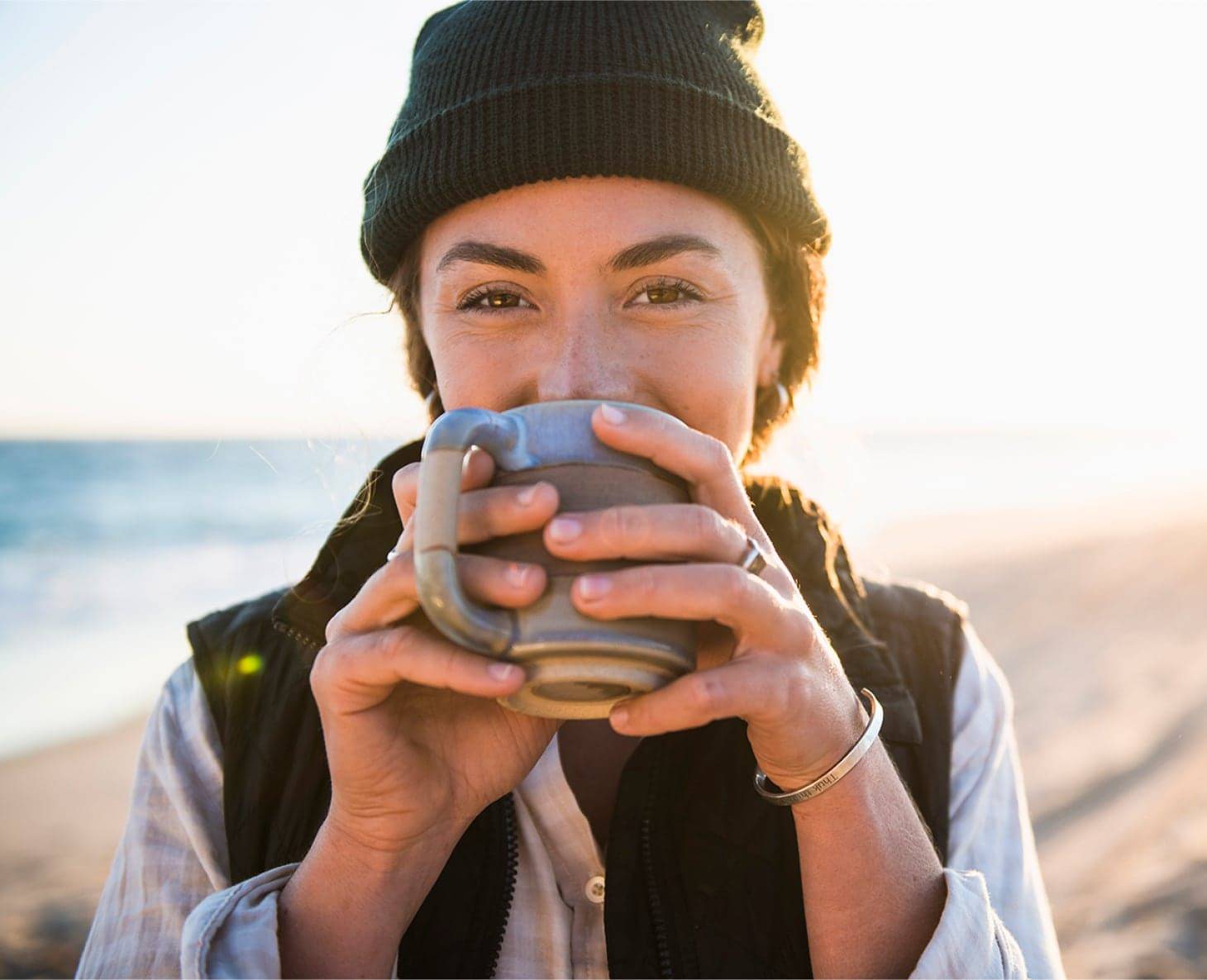 It's our mission to improve the way we eat, starting from the ground up.
We carefully source the highest quality ingredients.

We partner with farms that reflect our core values.

Slow-simmered at the perfect temperatures for maximum flavor and nutrition.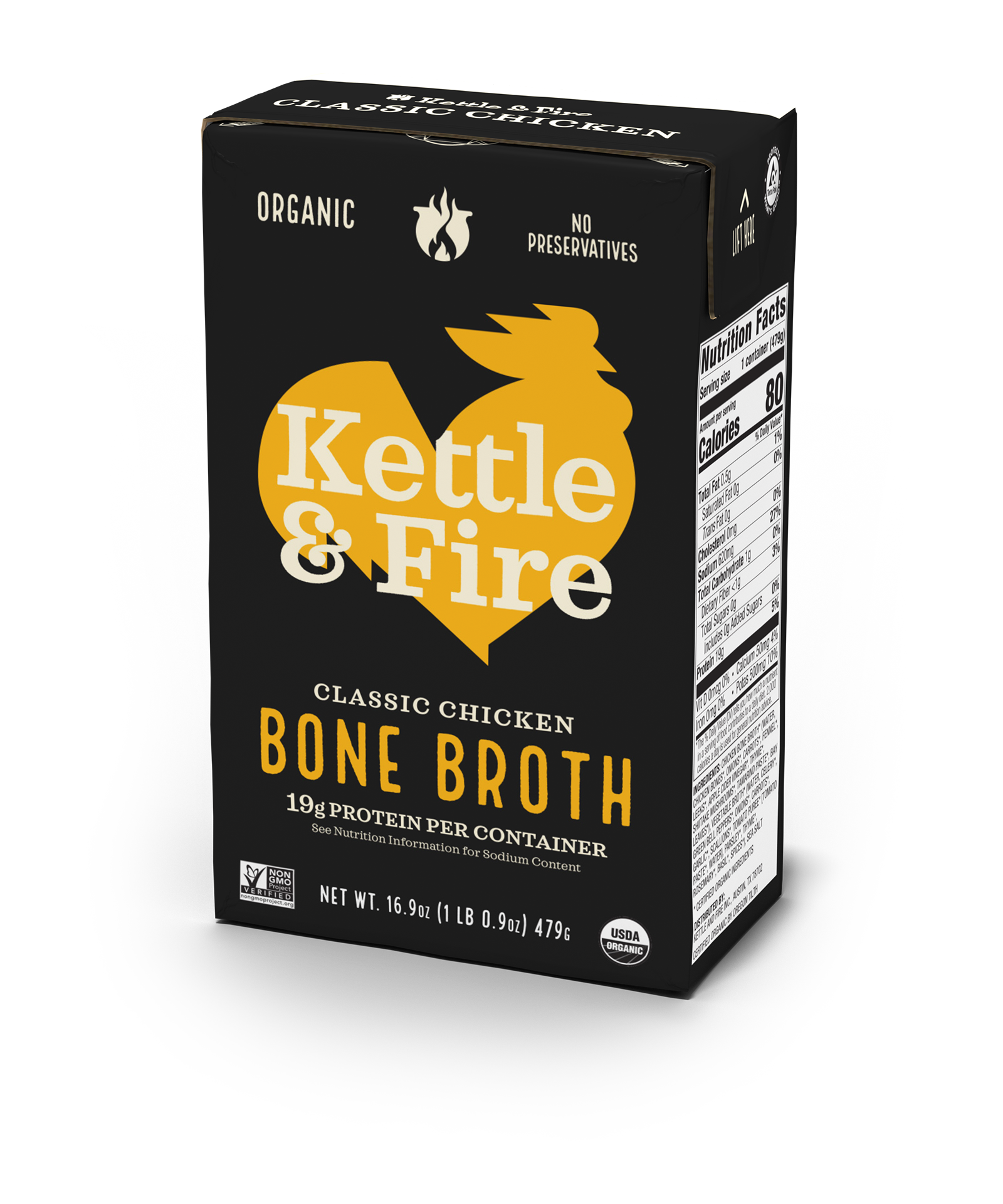 Mushroom chicken Bone Broth
Mushroom chicken Bone Broth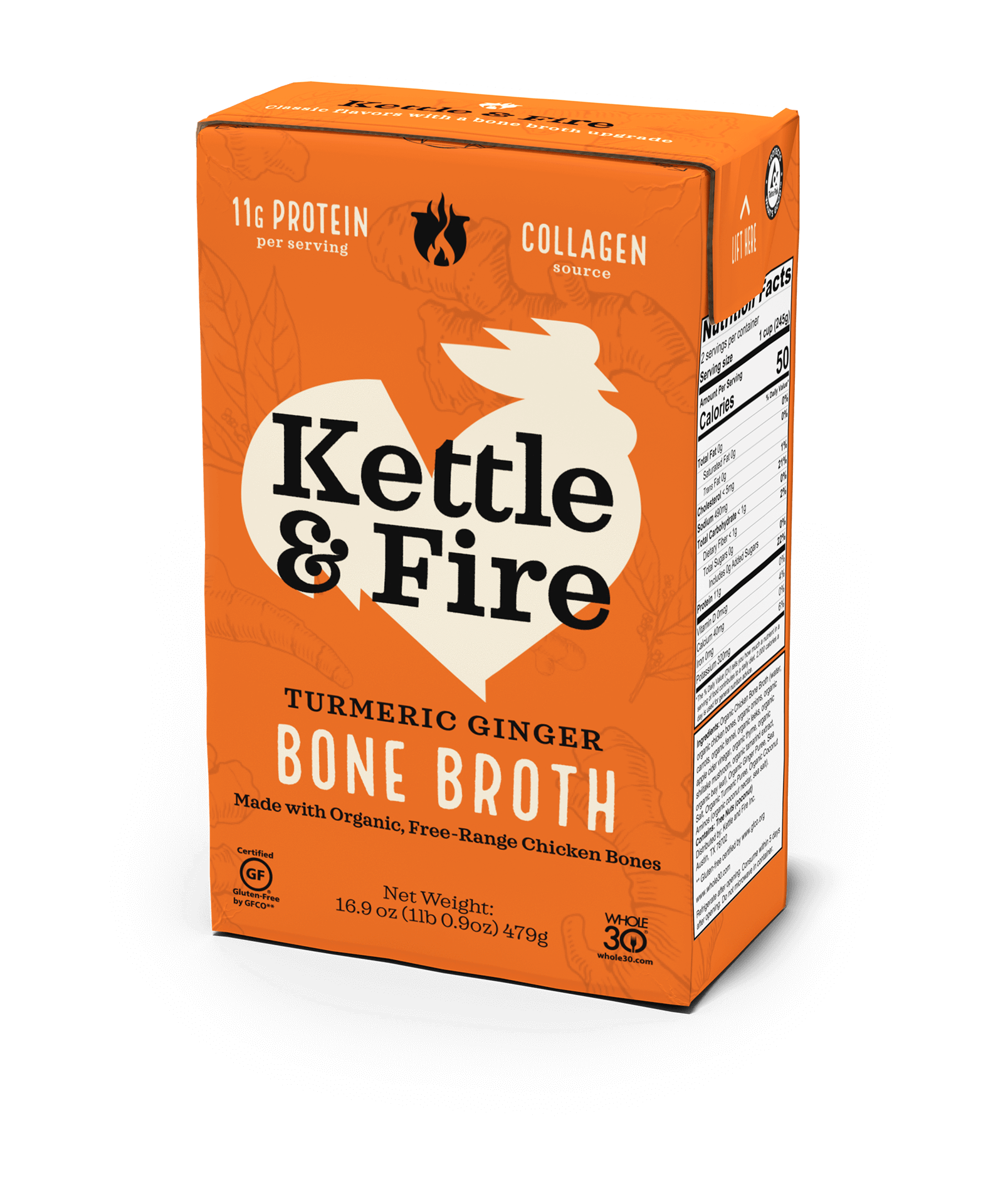 Mushroom chicken Bone Broth
Mushroom chicken Bone Broth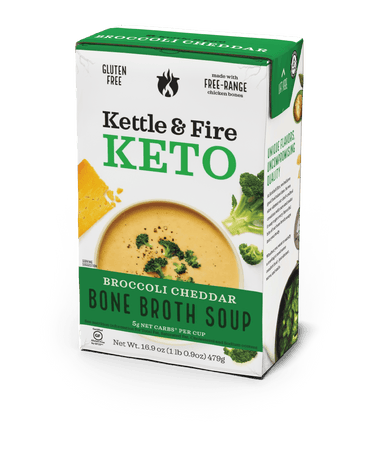 Broccoli Chedder Keto Soup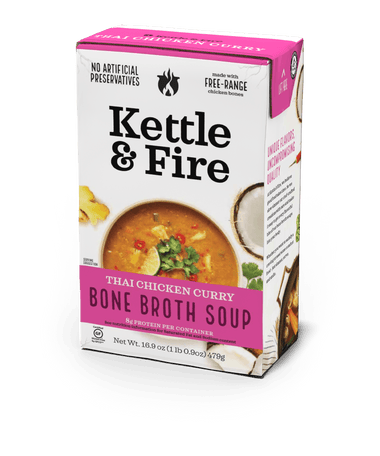 Broccoli Chedder Keto Soup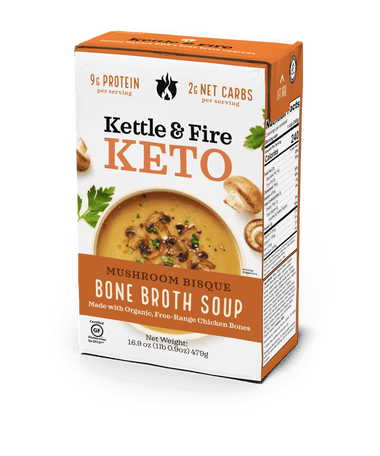 Broccoli Chedder Keto Soup
Broccoli Chedder Keto Soup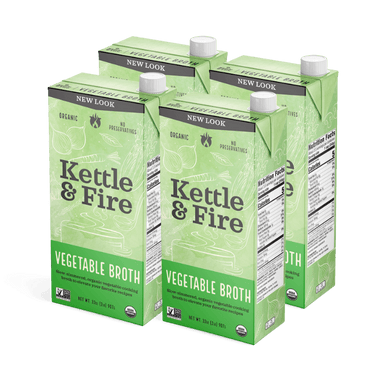 4 Pack: vegetable Broth-320z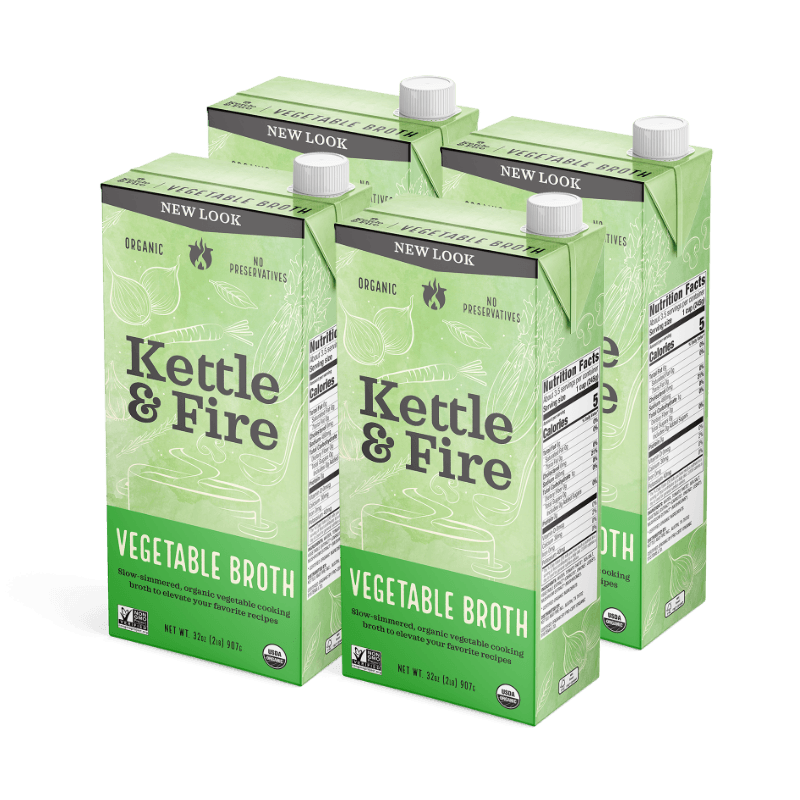 4 Pack: vegetable Broth-320z
Frequently Asked Questions

How much bone broth should I drink per day to see the benefits?
Based on the positive feedback from our customers, as well as our own experience, we found you can enjoy benefits from drinking as little as 4 oz to as much as 24 oz per day. Most people start to experience the benefits within 6 to 8 weeks of consistent use. For more, visit this page.
What are the Shipping Details? (Tracking & Order Status)
Once your order ships, you will receive an email with your tracking information. In this email, you will receive your tracking number & a direct link view your shipment's tracking progress. Please note, if you ordered more than fourteen 16 oz cartons, or ordered both 16 and 32oz cartons, your order will ship in multiple boxes.
If your order seems to be late, missing, or if you did not get your tracking information email, please the contact our Customer Support Team at support@kettleandfire.com.
You may also call our phone number at (512) 866-0688.
Our phone support hours are between 8:00 am and 4:00 pm PST, Monday through Friday. If we are unable to answer, please leave a voice message with your name, order number and the reason for calling. We will call you back as soon as possible.
How do I cancel my subscription?
We offer our subscription program to be fully customizable to your needs. If you need to skip a month or perhaps would like to switch out your flavors, we're here to make your subscription perfectly fitted for you. Please reach out to our Support Team here if you would like help editing your subscription.
If you have too much Bone Broth on your hands, you can check out our following resources:
Bone Broth Recipes
Our Exclusive Bone Broth Sipping Guide
Bone Broth Sippers — Our Private Facebook Group
If you would like to cancel your subscription then the steps below.
Go to https://www.kettleandfire.com/ and log into your account
Once logged in, you should see your account page, Welcome Back
At the top of the page, click on Manage Subscription
On the right side under your subscription details, click on Cancel Subscription
A pop up will ask why you are cancelling and if you'd prefer to delay your shipment instead
If you're sure you wish to cancel, click No thanks, Cancel Subscription
You will receive confirmation that your subscription has been canceled
Please note that if you have an order that was already processed (i.e. you received an order confirmation email) canceling your subscription will not cancel the order.
If you need help gaining access to your account please click here for help.
How do I access my account?
Inside your account portal, you have the ability to view and customize your subscription. You will be able to:
swap product flavors
edit your frequency
skip shipments
update the quantity products
and more!
Account access does not automatically get activated when you sign up for a subscription. To get immediate account access, you must create a password at the time of purchase.
Good news! If you did not set up a password when you placed your original order, activating your account is easy for you to do. Please follow the below steps:
Create an account with the email address your subscription order was used with
Check your inbox & confirm your account by verifying your email address
Log in with your new email and password
If you have any trouble accessing your account, please contact our Customer Support Team here.
Find us in more than 10,000 stores, nationwide.